Special Offers
Promotion Period: 2020-02-07 to 2020-03-31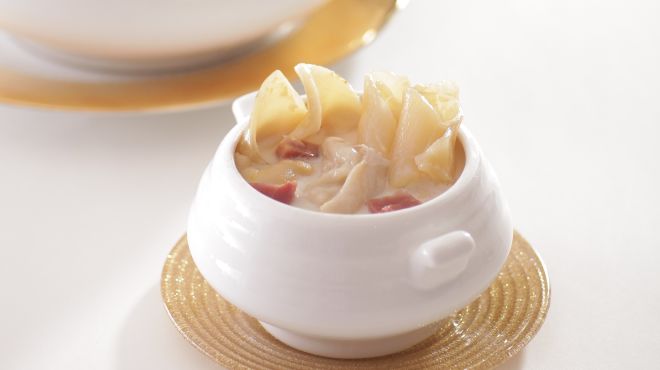 Want to skip the queue and savour the exquisite delicacies prepared by our culinary teams at home? Our Cafe Lagoon, Satay Inn and Michelin-recommended Chinese restaurant YUÈ have rolled out the newly designed takeaway menus, featuring a la carte dishes, lunch and dinner set menus for your selections. Each Chinese set menu also includes a nourishing soup to keep you warm and healthy.
Cafe Lagoon
Satay Inn
YUÈ
Online Ordering For Set Menus
Online Ordering For Recommended Set Lunch Menus
Additional Offer:
Enjoy a signature dessert at a special price of HK$28 or daily nourishing soup with an additional of HK$38 for any purchase of the set menus.
Logistic and Points to Note for Takeaway Service:
Please complete the order form and indicate the pick-up time, then email to the designated restaurant for order placements
Lunch; Order time: 10am to 11am / Pick-up time: 12nn to 1pm
Dinner; Order time: 4pm to 5pm / Pick-up time: 6pm to 7pm
Eco-friendly takeaway container will be charged at HK$5 each
For reservations and enquiries, please contact us at:
Cafe Lagoon: +852 2452 8448 / Email: cafelagoon@goldcoasthotel.com.hk
Satay Inn: +852 2452 8822 / Email: satayinn@goldcoasthotel.com.hk
YUÈ: +852 2452 8668 / Email: yue@goldcoasthotel.com.hk

Terms and Conditions:
The above menus are for self pick-up only.
Subject to 10% service charge based on original prices.
No discount offers on all takeaway menus.
All photos are for reference only.
In case of any disputes, Hong Kong Gold Coast Hotel reserves the right of final decision.
In the event of discrepancy or inconsistency between English and Chinese versions of these terms and conditions, the English version shall prevail.